The pleasure of teaching
Keywords:
Ethics, dialogue, questions, uncertainty, freedom.
Abstract
In this paper the author proposes that the relationship between professor and student in the realm of university education can be condensed under a set of principles that is called the pleasure of teaching.
Downloads
Download data is not yet available.
References
ARRIGHETTI, G. 1978. Epicuro y su escuela, en La filosofía griega, volumen II de la Historia de la filosofía de Siglo XXI, Madrid: Siglo XXI, sexta edición. Madrid. España. 297 - 314 p.
ELIOT, T. S. 1934. El primer coro de la roca. (Poema). Versión J. L. Borges. Disponible en: http://www.epdlp.com/texto.php?id2=1845,consultada: agosto, 2013.
NUSSBAUM, M. C. 2010. Sin fines de lucro. Por qué la democracia necesita de las humanidades. Traducción del inglés por María Victorial Rodil. Madrid, Katz. 199 p.
QUIJANO, V.A, SABOGAL, T.J., MOLINA, R.D., USCÁTEGUI DE JIMÉNEZ, M., RUÍZ, R. I., SILVA, A. VILLARREAL, M.C. y BURBANO, O.H. 2010. Tendencias del pensamiento social en Nariño. Primera edición, San Juan de Pasto, Nariño,
Colombia. 279 p.
WILSON, E. O. 2006. La creación. Salvemos la vida de la Tierra. Trad. del inglés por Elena Marengo. Buenos Aires, Katz. 252 p.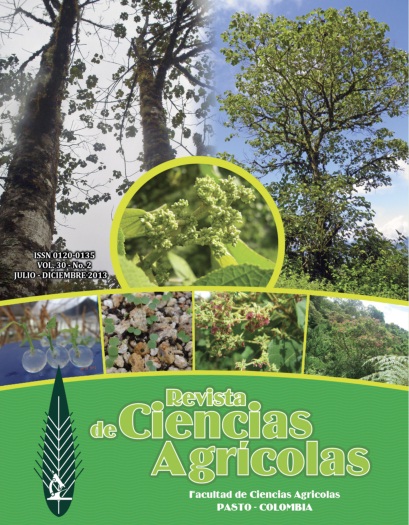 How to Cite
Burbano Orjuela, H. (2014). The pleasure of teaching. Revista De Ciencias Agrícolas, 30(2), 3-7. Retrieved from https://revistas.udenar.edu.co/index.php/rfacia/article/view/1670
Section
Reflection Article