THE POSITIVE EFFECTS OF USING THE LEXICAL APPROACH FOR KIDS AT LEARNING ENGLISH
Javier Ricardo Revelo A.

Facultad de Ciencias Humanas
Palabras clave:
LEXICAL APPROACH, grammaticalised lexis, kids
Resumen
The lexical approach identifies lexis as the basis of language and focuses on the principle that language consists of grammaticalised lexis. In second language acquisition, over the past few years, this approach has generated great interest as an alternative to traditional grammar-based teaching methods. From a psycholinguistic point of view, the lexical approach consists of the capacity of understanding and producing lexical phrases as non-analyzed entities (chunks). The main objective to prove is to show the positive results of using the lexical approach for kids in a public school of Pasto, Colombia. Observations in behavior and exam results were taken as the main tool to see if the goal was accomplish. Fortunately, the goal was reached and leave important to consider.
Descargas
La descarga de datos todavía no está disponible.
Referencias
Bodrova, E., & Leong, D. J. (2003). Chopsticks and counting chips: Do play and the foundational skills need to compete for the teachers' attention in an early childhood classroom? Young Children. Retrieved from https://www.naeyc.org/files/yc/file/200305/Chopsticks_Bodrova.pdf.
Lewis, M. (1993). The Lexical Approach: The State of ELT and a Way Forward. Hove, UK: Language Teaching Publications.
Richards, J. C., & Rodgers, T. S. (2001). Approaches and methods in language.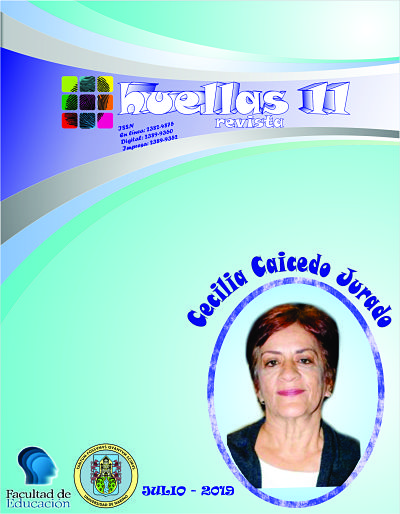 Cómo citar
Revelo A., J. (2019). THE POSITIVE EFFECTS OF USING THE LEXICAL APPROACH FOR KIDS AT LEARNING ENGLISH. Revista Huellas, 1(11). Recuperado a partir de https://revistas.udenar.edu.co/index.php/rhuellas/article/view/4597